Emily Dana Botrous is an east-coast transplant who now calls San Diego home. She is a wife and mom of four. When she's not busy doing laundry, packing lunches, and picking toys off the floor, she enjoys reading, cooking, music, long walks, and writing. Always writing. It is her goal in all things to make Jesus first, last, and always.
New Release: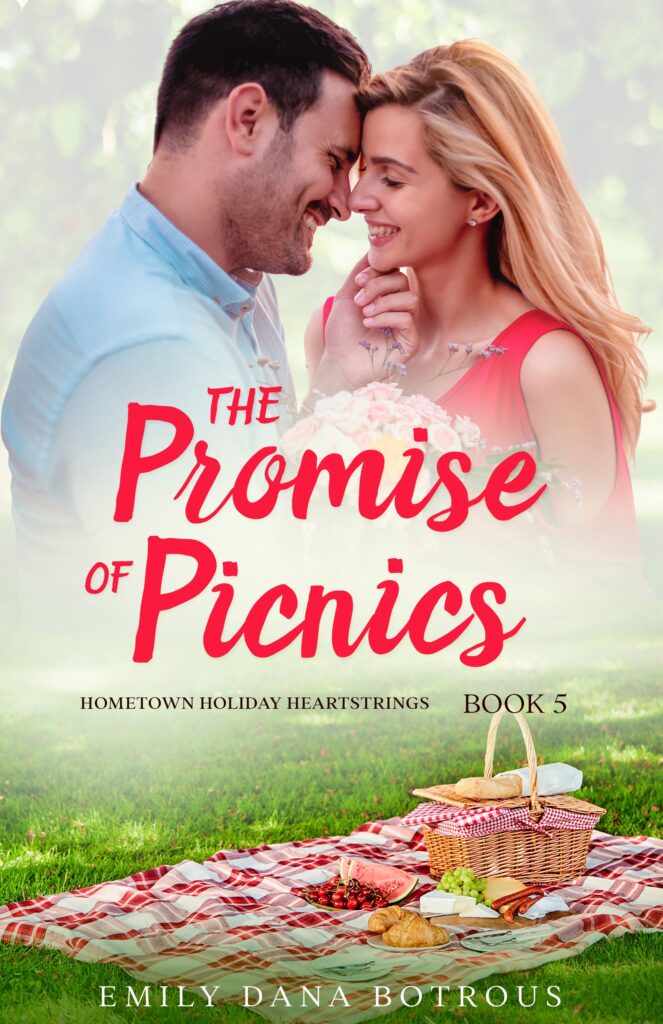 An ex-con youth pastor. A single mom who won't step foot in church. A match made in heaven? They don't think so.
A pastor? Not for Lisa Appleton. She's not exactly on speaking terms with the Almighty, nor is she remotely interested in giving love another chance. So she's a little ticked when her matchmaking friend tries to set her up with the new youth pastor in town. But when an emergency leaves her and her three daughters temporarily homeless, Pastor Ric warmly opens his doors.

Ricardo de Leon paid for the mistakes of his past—for seven years without freedom. A changed man, he never dreamed transitioning to a small town—and new culture—would be this hard. Since he has dedicated himself in service to God and God alone, he doesn't think twice before lending a helping hand to Lisa, who makes her distrust of him clear.

What neither of them counted on? Falling in love.

The Promise of Picnics is the final book in the Hometown Holiday Heartstrings series. Each book can be read as a standalone, but when reading out of order, there may be minor spoilers.
I only write inspirational fiction with the goal of pointing my readers to Christ. If you enjoy raw, moving love stories destined to strengthen your faith, this book is for you.
The Promise of Picnics is available on Amazon on KU or in e-book or paperback. Buy now!