Emily Dana Botrous is an east-coast transplant who now calls San Diego home. She is a wife and mom of four. When she's not busy doing laundry, packing lunches, and picking toys off the floor, she enjoys reading, cooking, music, long walks, and writing. Always writing. It is her goal in all things to make Jesus first, last, and always.
New Release: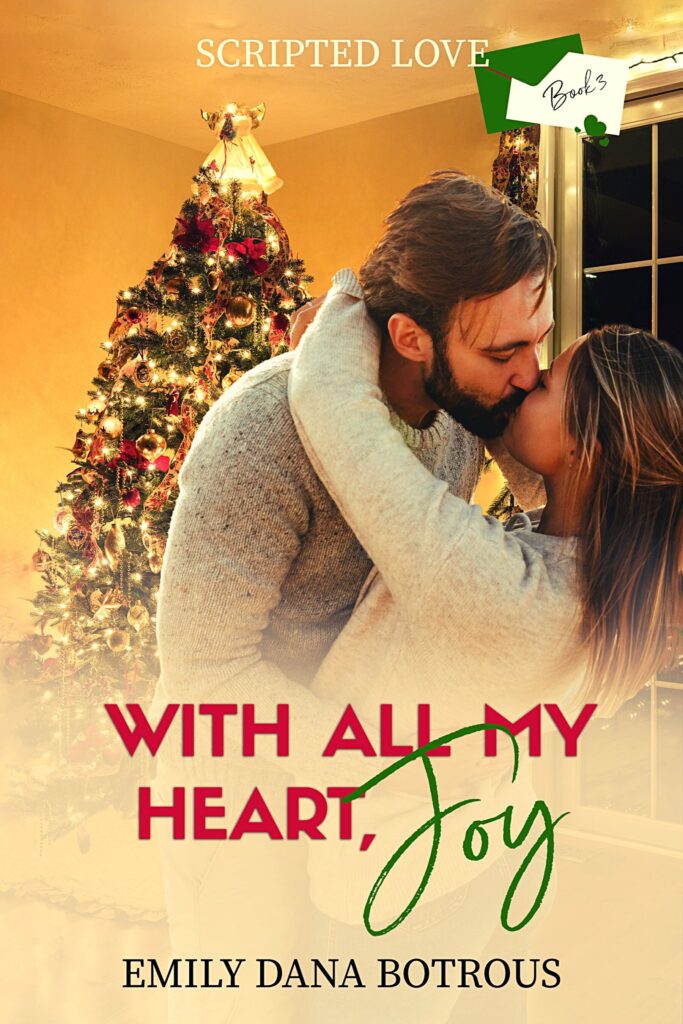 A lonely single dad. A young influencer in need of counsel. Is their age difference a divide too big to bridge this Christmas?
Joy Halverson isn't living up to her name. Being a killjoy to those around her—and hiding reality from her online fans—only makes her depression worse. With the holidays coming, it's time to do something about it. But there's one thing she didn't expect—to be attracted to her counselor. Her much older counselor.
Isaac Miller's only priority in life is providing a stable environment for his disabled daughter. He has no time for flakey women who can't commit to Paisley. When the young counseling client he can't stop thinking about steps in to skillfully care for his daughter in a pinch, he is caught by surprise.
As a client, Joy is off-limits to Isaac. He could never deserve her, anyway. An anonymous Christmas card exchange is enough romance for him, right?
Besides, Joy doesn't believe any man would want her for long in real life, no matter his age. Her counselor tries to challenge her thinking—but what will she do when he captures her heart?
The Scripted Love series is a Christian romance series set along the shores of Lake Michigan. Join the Halverson siblings as they grow their faith and find love through the written word. Each title can be read as a standalone.
I only write inspirational fiction with the goal of pointing my readers to Christ. If you enjoy raw, moving love stories destined to strengthen your faith, this book is for you.
With All My Heart, Joy is available on Amazon in Kindle Unlimited or in e-book or paperback. Order now!